Car Antenna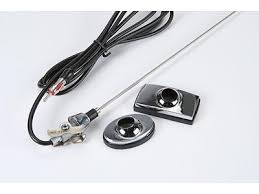 ?
If you are in the market for a good used antenna, you have to the right place!
Used Parts Central
is a no-cost used auto parts locating service. There is a short list of suppliers from around the US that will receive your request, find the antenna you need and contact you with pricing, shipping and warranty terms. An antenna will ship in a small parcel so don't pay much for shipping.
Some vehicles have a stationary antenna, others a manual antenna that retracts by hand or a power assisted antenna. If you have a stationary antenna, about the only thing that ever goes wrong with them is they unscrew and fall off. Sometimes the base will get stripped so the entire assembly needs to be replaced. The manual retractable type are hollow and bend very easy. The power antennas main issue is the motor fails or the plastic drive parts fail inside. Sometimes you can take the plastic parts out and just use it by hand. Hey if it saves money why not?
After you pick your supplier, have them email you a warranty and only pay by credit card or PayPal. Online you must protect yourself. Some companies will ask for a check by phone or wire transfer, do not do this. Even if the deal is too good to be true. Find a company that does business the right way.